Accommodations
When staying at the Grand Hotel Lysekil, you will enjoy first class service, homemade Swedish breakfast buffet with some fusion food from other parts of the world and sleep comfortably in Viking Beds of Sweden. All rooms have bathroom with shower and free Wi-Fi is accessible in all areas.
Every room is different and has its own story…
At the Grand Hotel Lysekil, guests experience a unique blend of old-fashioned furniture and history with modern design. Past and present in a delightful mix. The rooms vary from small and endearing to larger and adorable. There are also two suites where a larger family can sleep or two couples making a journey together.
One thing is for sure, if you enjoy a good portion of history and personality, this is the place to stay.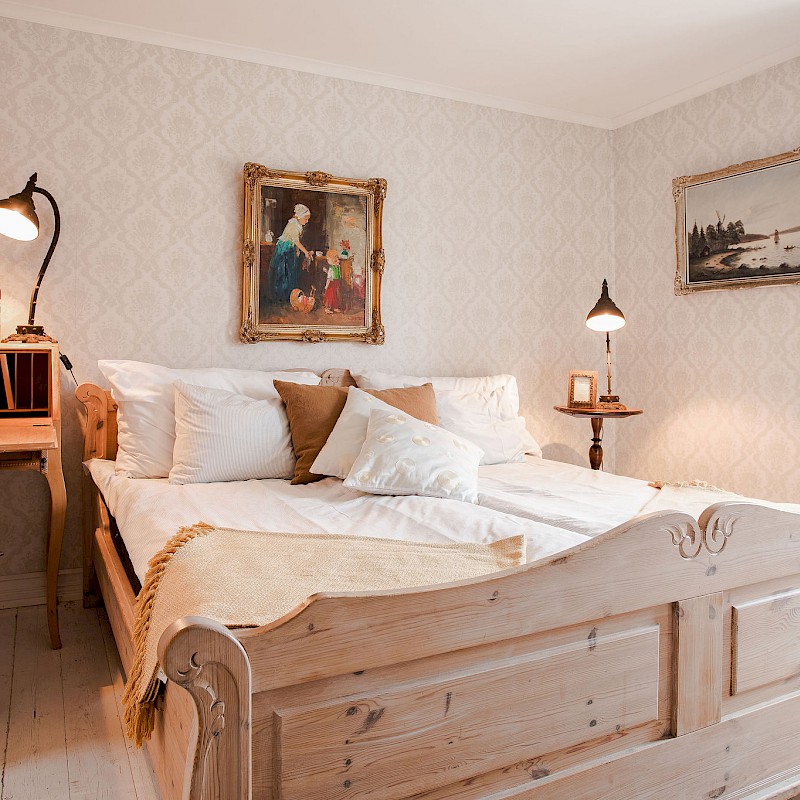 Single room
Single room
Här sover ni bekvämt i mjuka sängar från Viking Beds of Sweden.
Då Grand är ett mycket gammalt hotell, med många skeva vinklar, är inget dubbelrum det andra likt, dessutom har vi inrett alla rummen individuellt. Vilket rum blir Er favorit?
I vissa rum får det plats en extrasäng. Kontakta oss för info.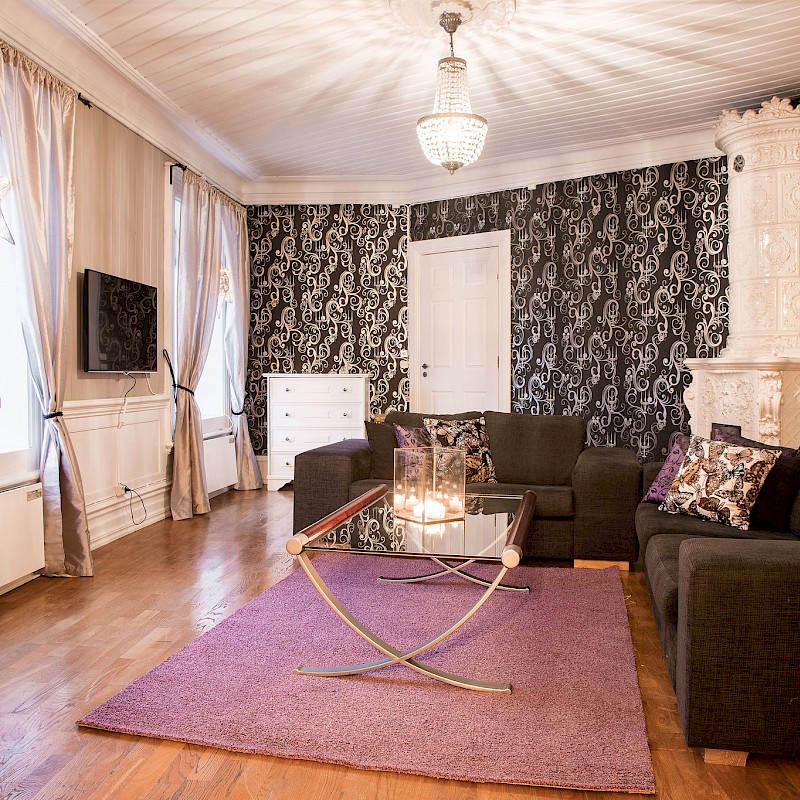 Grand Hotel Suite
Grand Hotel Suite
In our beautiful suite you will stay comfortably in 2 bedrooms with living room.
Here you can sleep up to 6 people.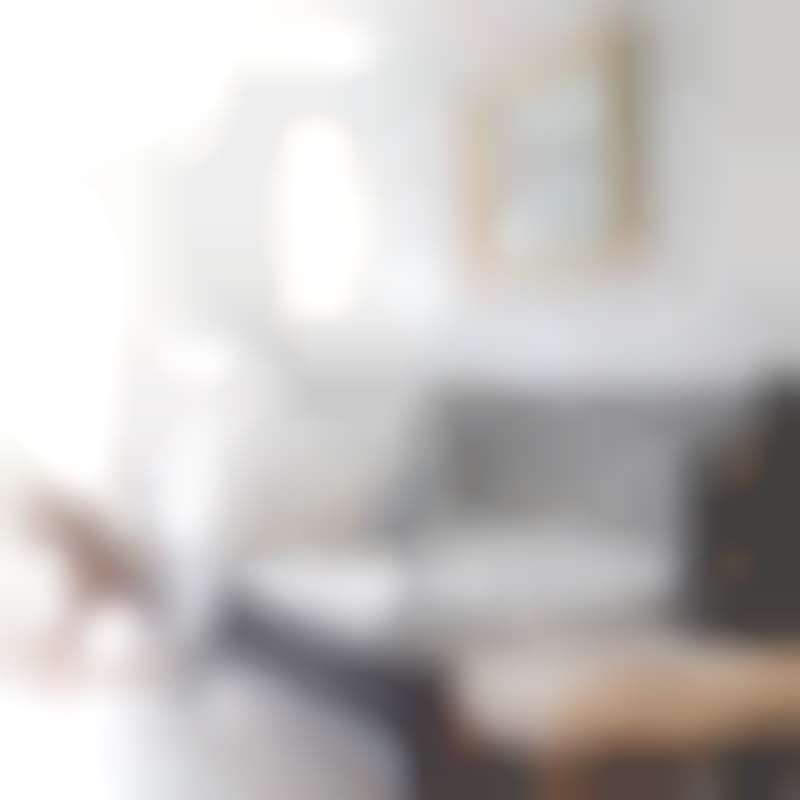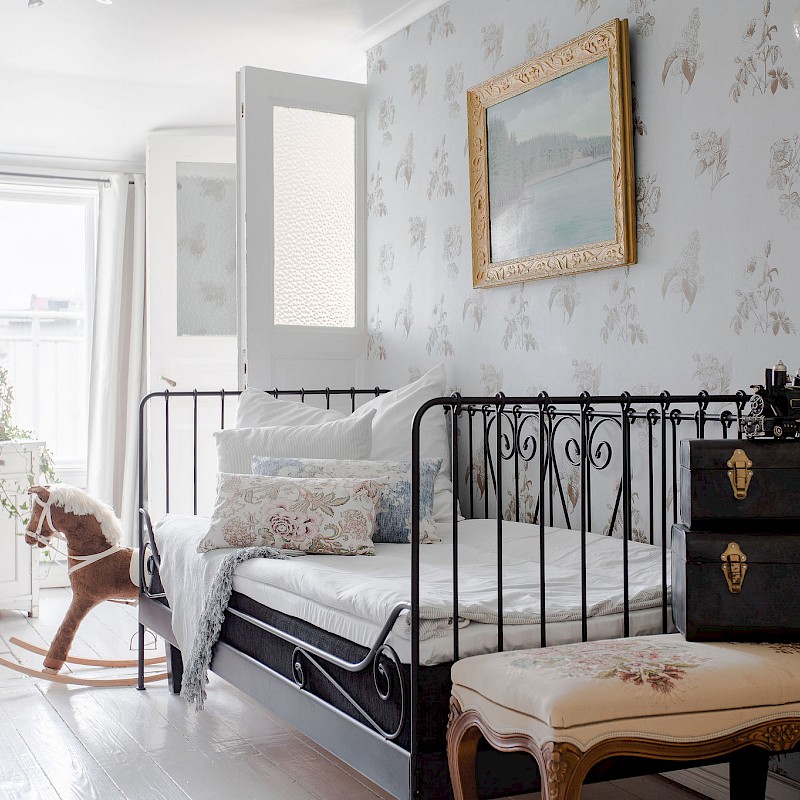 Family room
Family room
Our family room has three comfortable, soft beds, Viking Beds of Sweden .
Here your family sleeps spacious and comfortable. For the slightly larger family, we may also place an extra bed. For the forth bed we will charge you an additional fee. Babybed is for free.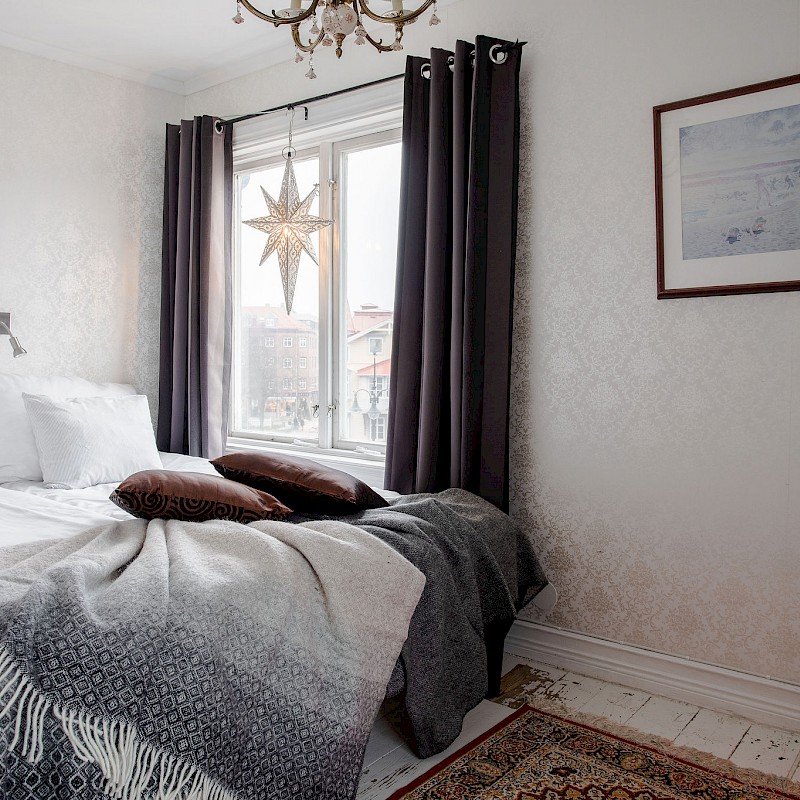 Small double
Small double
Here You are staying in the smallest, but charmiest rooms with a city view.
The beds are in a corner so to one have to access the beds from the footside.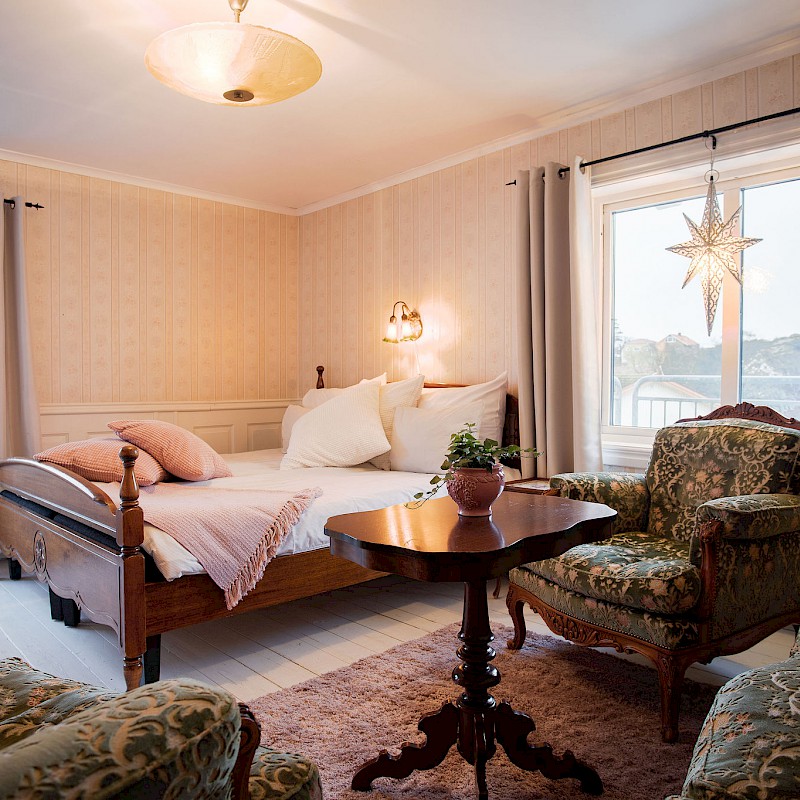 Room with sea view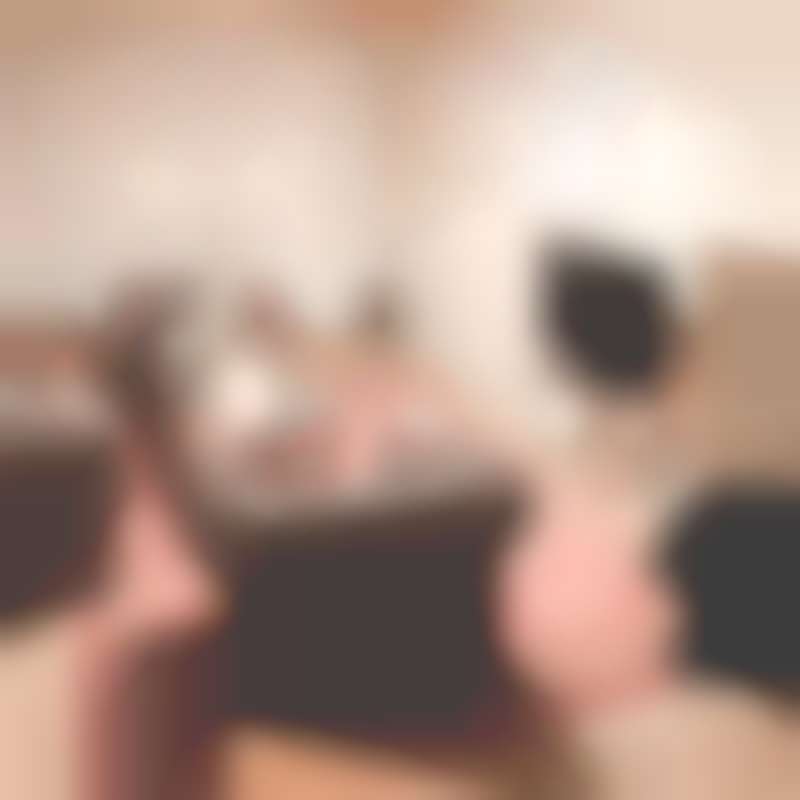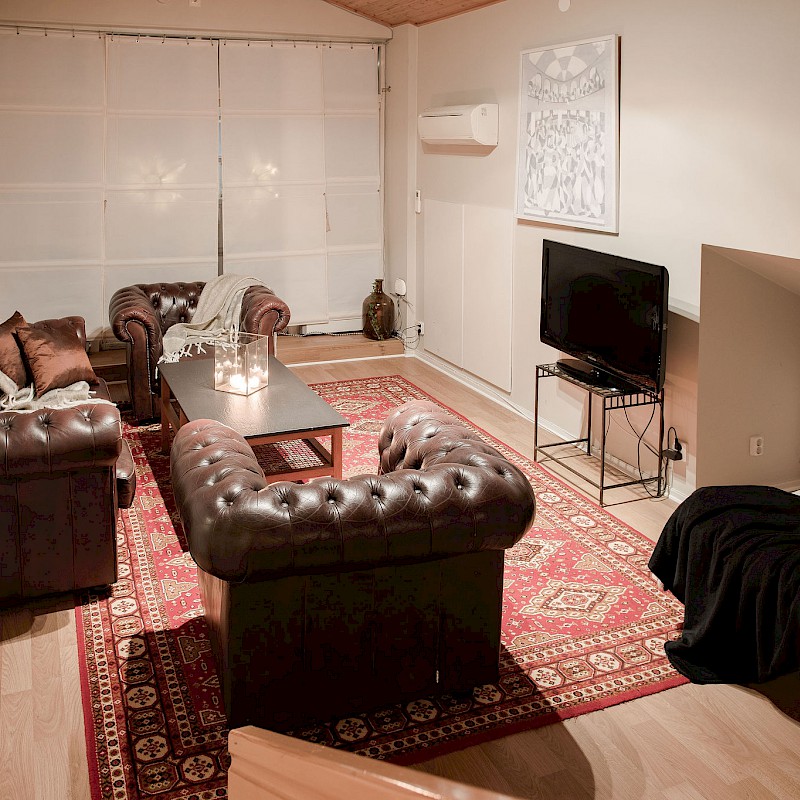 Suite with kitchen
Suite with kitchen
2 rum och kök. 3 st bäddar.